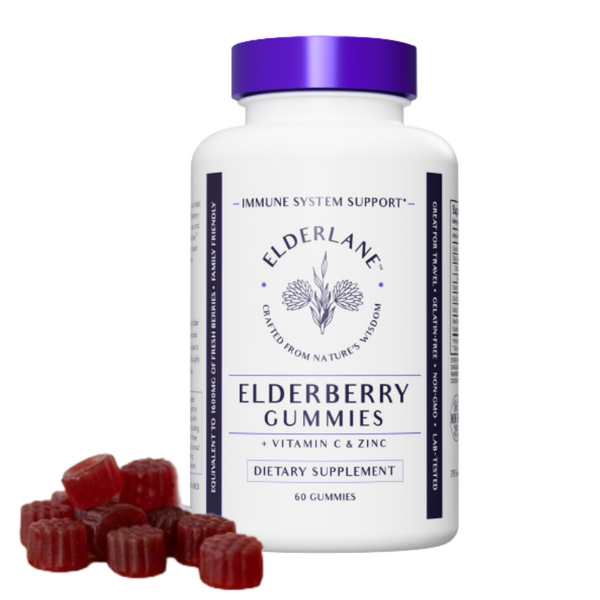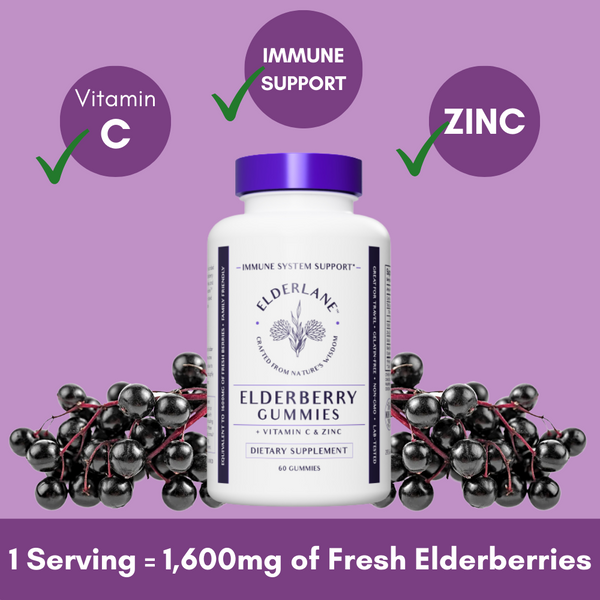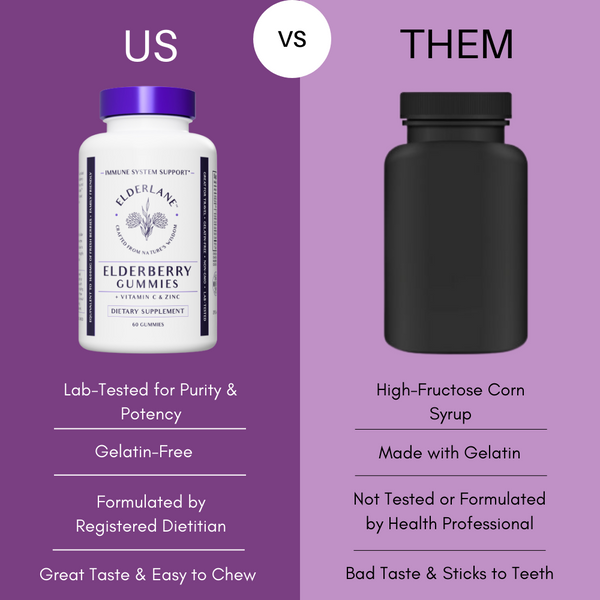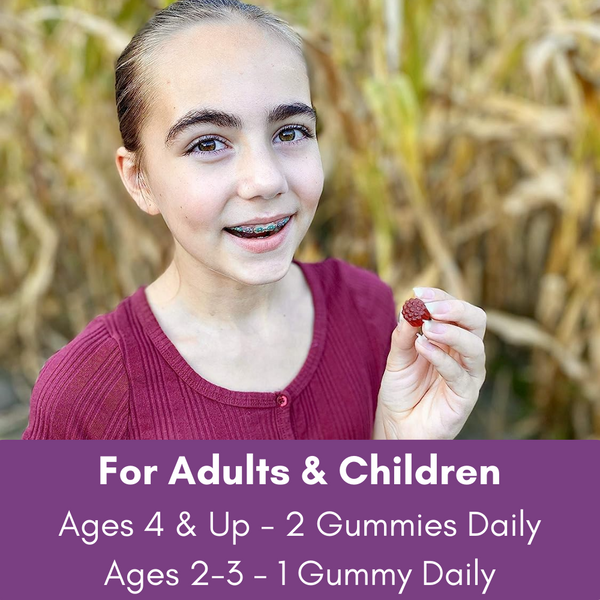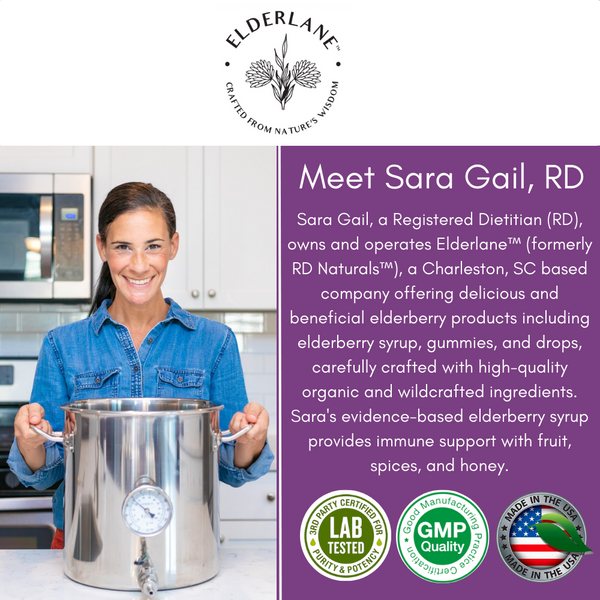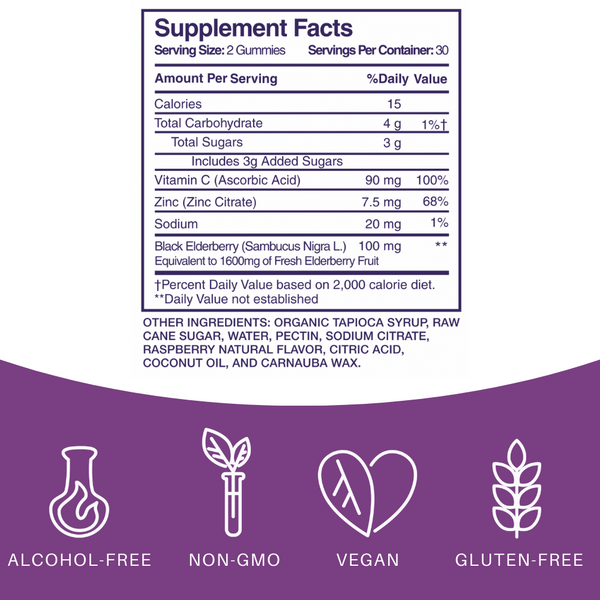 Our newest product, created from customer demand, is the highly popular bottle of
Elderlane™ Elderberry Gummies. Certified vegan, non-GMO, gelatin-free and made with quality, premium ingredients, our berry shaped gummies are perfect for daily consumption by kids and adults alike!
SUGGESTED USE: Adults and children 4 years and older chew 2 gummies daily. Children 2-3 years old chew one gummy daily. Not for children under 2 years of age due to choking hazard. Instruct children to chew gummy thoroughly before swallowing. Keep out of reach of children.
"They taste AMAZING... I'm sad when my daily dose is gone because I want more! - Carolyn