Thank you so much for the Elderberry syrup. You have gained a loyal, lifelong customer. I had everyone taking the syrup and it passed within a couple days. So again a big thank you.
- Jennifer
I believe my family's use of your syrup has benefitted us immensely. We've all had colds this winter and have recovered in about a day. Amazing stuff!
- Tiffany
Elderlane elderberry syrup is amazing! It works to build up my immune system*. My household and I use it when we're sick. My husband had an annoying cough, he took this and it stopped! Great product.
- Bridget
FORMULATED BY A REGISTERED DIETITIAN
Support your immune system* with Elderlane™ elderberry syrup, elderberry drops and elderberry gummies. Elderlane™ is a Charleston, SC based company founded by Sara Gail, a registered dietitian. Our elderberry formulas have been developed and perfected using only the highest quality organic and wildcrafted ingredients. Elderlane™ elderberry products are inspired by evidence-based science, lab-tested, and formulated to provide immune support*. Our product line includes our unique elderberry syrup, drops, and gummies. Contact us today to learn about all the benefits elderberries provide.
SHOP NOW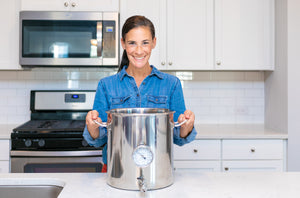 Sara Gail, RD, LD - Registered Dietitian
Sara Gail is a Registered Dietitian (RD) and founder of Elderlane™.
Learn More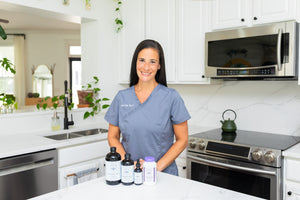 Elderberry Products Formulated by a Registered Dietitian