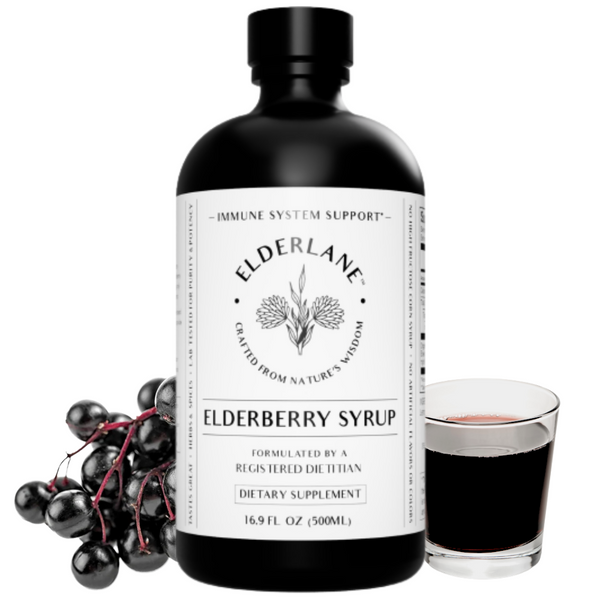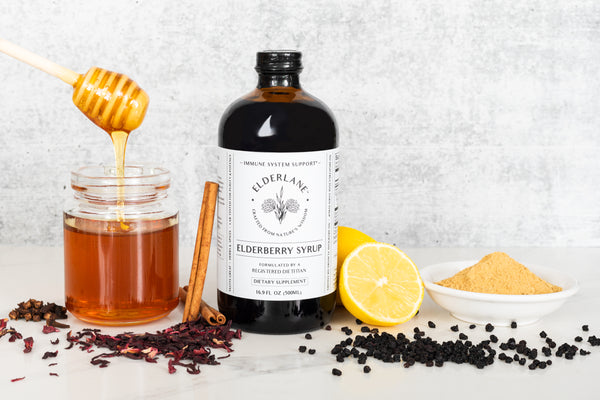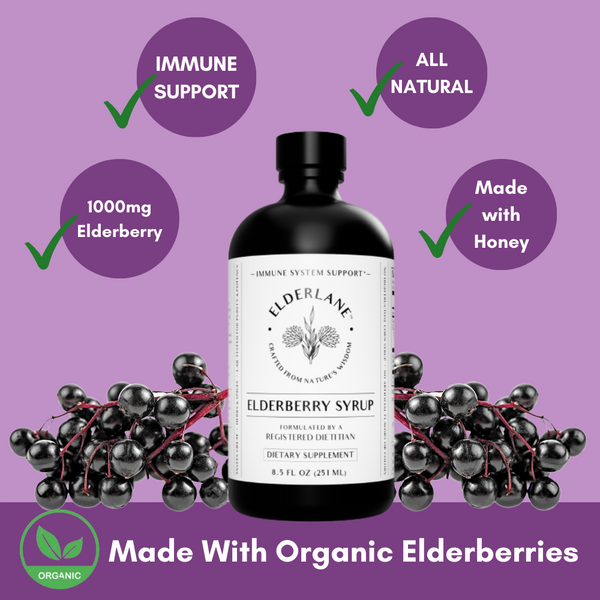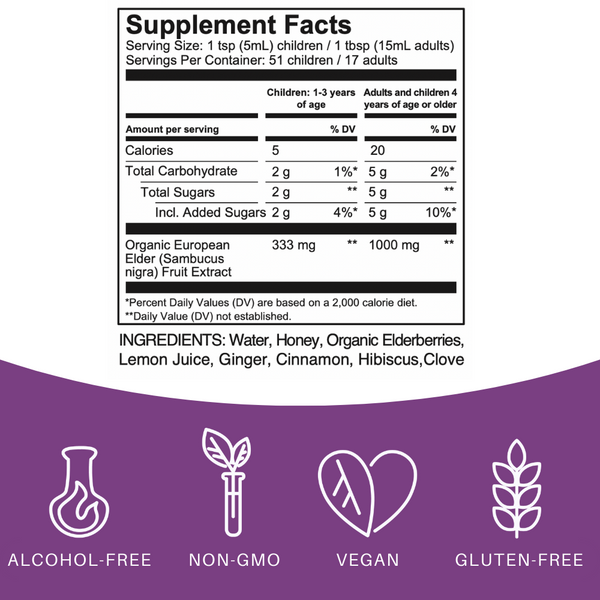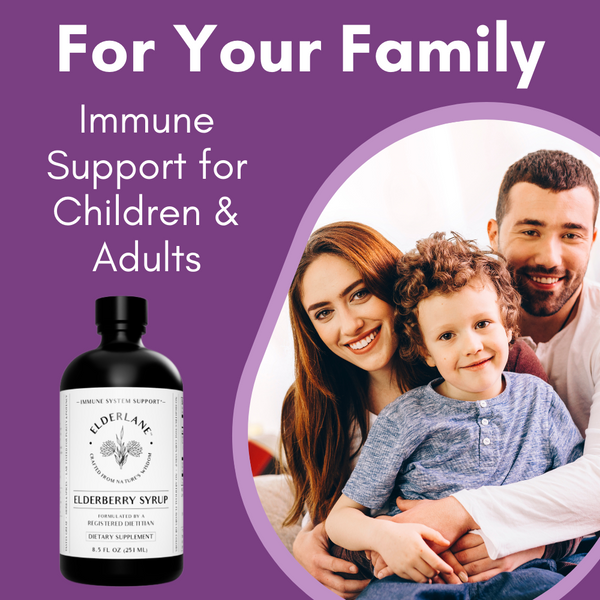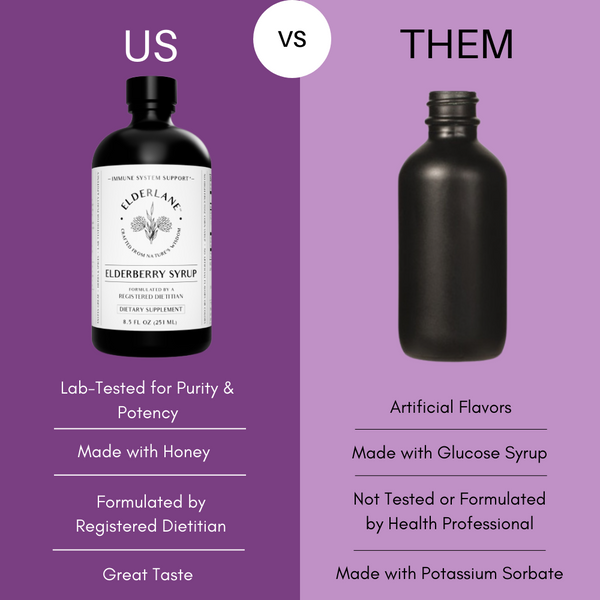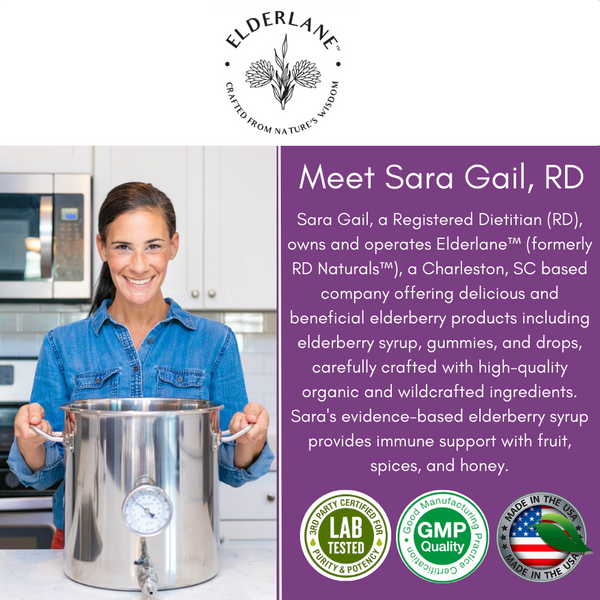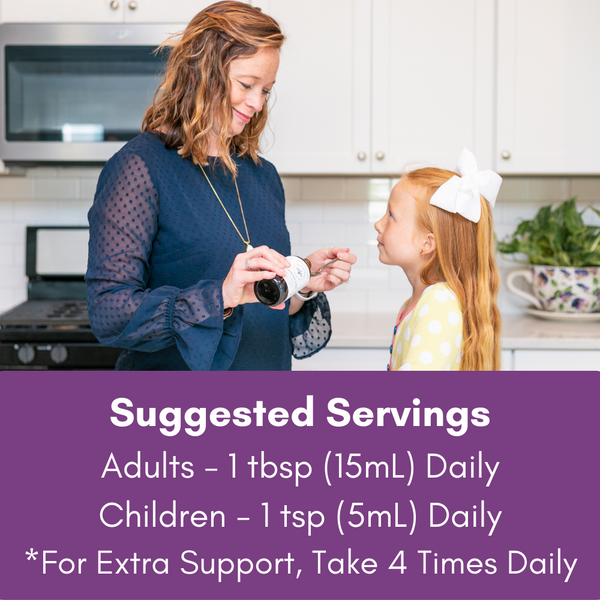 The original formula that started it all!  A perfect daily spoonful for immune support, our Elderberry Syrup is a delicious blend of berries, spices, flowers and honey. Shelf-stable until opened, then refrigerated, this is a tried and true liquid bottle of goodness that's great to have on hand for the whole family.  Two sizes available.
Potency: Adults 1000mg elderberry per serving /Children: 333mg per serving.
SUGGESTED USE: Shake well before use. Standard serving is 1 teaspoon for children, 1 Tablespoon for adults daily. For additional support, take 4 times daily. 

REFRIGERATE AFTER OPENING
"We've tasted other brands before, and with this one, there is so much to love. Clean, simple ingredients, amazing taste, easy dosing from bottle to spoon and most importantly - it works!" - Amy