Elderberry Syrup Single Serve Glass Bottles - 30 Pack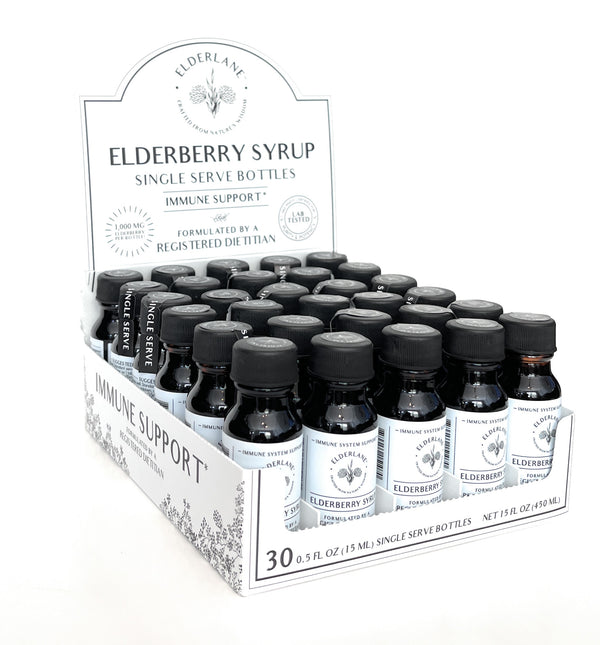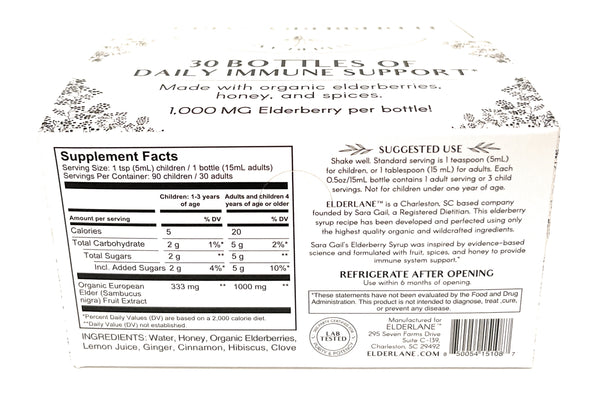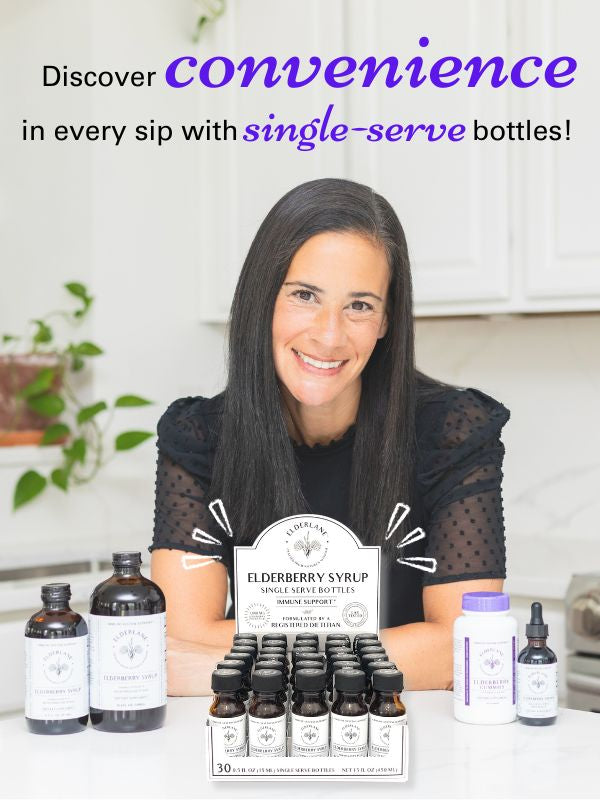 Discover convenience in every sip with single-serve bottles!  Our 0.5 oz single-serve elderberry syrup bottles are here!  
On-the-Go Wellness - A hassle-free way to enjoy the benefits of elderberry syrup wherever life takes you.
Perfect Portion Control - ensure you get the right dose of immune support every time. 1,000 mg of elderberry in every bottle!  Each bottle contains 1 adult serving or 3 child servings!
Long-Lasting Supply - Say goodbye to frequent reordering with 30 individual bottles in each pack, a month of daily wellness.
Great for Sharing - Single-serve bottles make it easy to spread the goodness and introduce others to the remarkable benefits of elderberries.